About Limassol
The most cosmopolitan city in Cyprus, Limassol is renowned for its vibrant atmosphere and spontaneous hospitality. Limassol is the second largest city of Cyprus with a population of approximately 180,000. It is one of six districts and covers an area of 34.87 square kilometers. Located on the southern coast, Limassol stretches around westward to the Paphos district, bordering with the district of Larnaca on the east and with Nicosia on the north.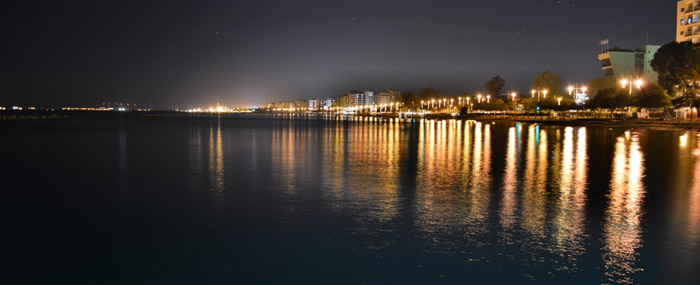 Limassol is a resort with a ten mile coastline, a busy shopping center, countless taverns and restaurants and a night life to suit tastes ranging from modest to sophisticated. This enticing mix has elevated Limassol to one of the foremost destination attractions in Europe, with an ever-increasing number on international carriers flying to the nearby airports on Larnaca and Paphos. It is the island's main port, a main tourist and business center as well as the center of the wine industry of the island. Limassol has two of the most spectacular archaeological sites in Cyprus. Situated both on cliff tops with spectacular views overlooking the Mediterranean Sea, Amathus is at the Eastern coast of Limassol whereas Kourion at the Western coast of Limassol.
Several projects which are currently planned or are already under development in Limassol will contribute to an upgrading and significant transformation of this area within the next few years. Along with its unique identity, convenient location, cosmopolitan character and the richness in history and culture, the new face of Limassol will strengthen and enhance its role as a distinct prime sea-side destination for business and leisure.
Limassol is an ideal and affordable place in which to invest and it can be described as the most diverse property market in Cyprus. It has developed its own residential and commercial property market and as a coastal resort it has developed a thriving holiday property market.
LIMASSOL: A vibrant city
Ideally located, 40m drive from both International airports of Larnaca & Paphos
Cosmopolitan city with 200,000 thousand inhabitants
Island's upmarket tourist resort
Round the year activity (nightlife, restaurants, bars, taverns)
Covers a 15k coastline with safe, sandy blue flag beaches
2-in-1: Business Centre in a safe sea resort environment
Cyprus 1st Marina
Islands hot spot for offshore companies
Home for some of the islands biggest law firms
Strong presence of all big 4 audit firms
Strong presence of fiduciary companies
Strong presence of Trust and Hedge Fund organizations
Shopping streets, centers, and the islands biggest mall
Excellent medical care
Over 4 International schools
2 Russian schools
Base of the Cyprus University of Technology
30 minutes' drive away from Troodos Range
Rich in culture & archaeology
Major Cultural & Sports Events
WRC Rally
Carnival
Wine Festival